Post your deposit details or internet banking fund transfers details made directly to any
Uniwiz Trade Sales Inc. bank accounts
using the ONLY and OFFICIAL LoadCentral webtool –
http://loadcentral.net
Click > Deposit & Payments. On the drop down menu Select your Payment Option.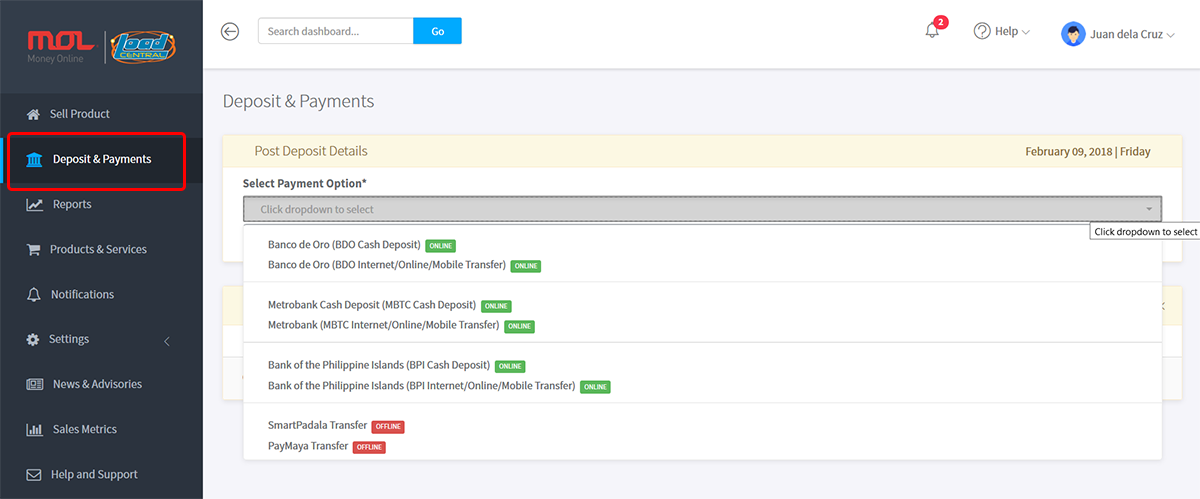 Deposits or internet banking fund transfers made directly to any Uniwiz Trade Sales Inc. bank accounts can also be verified using the LoadCentral Automated Deposit Verification Syntax or follow the instructions written on this page.
If you are having issues verifying your deposit using the LoadCentral Deposit Verification SMS Syntax, please email your deposit details directly to admin@loadcentral.com.ph
Uniwiz Deposits verification Form Assistance
You can use the Uniwiz Deposit Verification Form Assistance. This form is password protected and EXCLUSIVELY for LoadCentral Retailers & Subdealers.
⭐️ with assistance, wallet replenishment is average of 1.5 – 3 hours.
How to get the form password?
Send us a message via Facebook http://m.me/epinsbiz and provide your ePins.biz registered mobile# and your ePins.biz Passkey. How to find your passkey? visit http://ePins.biz/passkey.
NO PASSKEY = SEEN ZONE.
Reminder
Please do not use Facebook Browser. Use Chrome, Safari or Opera browser when submitting your deposit details. Uniwiz Deposit Verification Cut-off Times is STRICTLY implemented.